Youth Table Tennis Registry
We are building a youth network of youth table tennis after school providers. Sign up today, it takes less than 5 minutes. There is no charge and you may opt out anytime.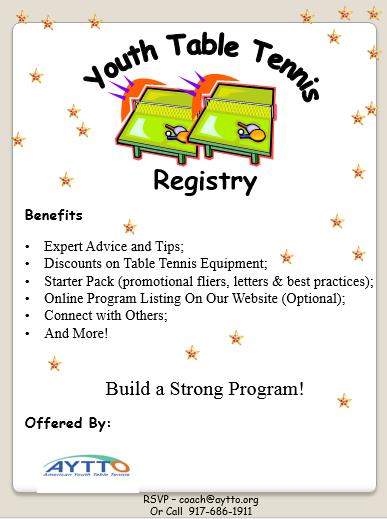 We are thrilled that you have registered your program with us! We will be contacting you shortly.